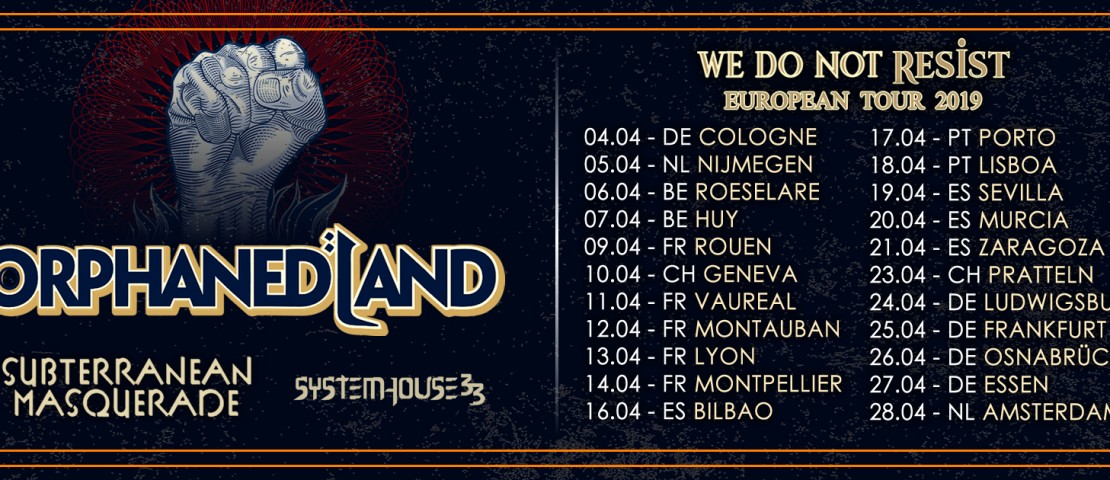 SystemHouse33 2019 Europe Tour with Orphaned Land, Subterranean Masquerade
JANUARY 14, 2019 by SJ
SamronJude.com – With great pleasure, I'm happy to confirm that my band SystemHouse33 will be returning to Europe in April 2019 to perform on the massive "We Do Not Resist" tour headlined by Oprhaned Land and alongside Subterranean Masquerade. The tour starts April 4 and will go on till April 22, 2019.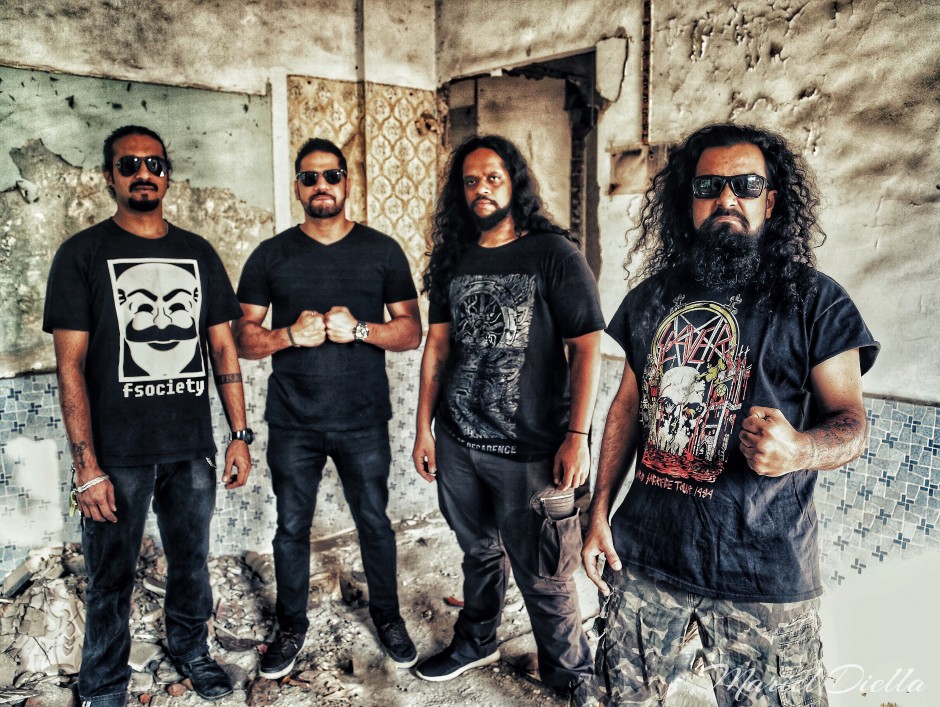 Photo Credit – Mariel Diella/www.marieldiella.com
SystemHouse33 is currently celebrating #15yearsofmayhem ie. 15 years as a groove-thrash metal band in the Indian & global metal scene and the tour is also part of the celebration, in addition to a new album being in the works.
The band previously toured Europe on the Xmas in Hell 2015 tour with Six Feet Under, click here for photos.
The We Do Not Resist Tour will take place across 7 European nations, 22 dates and hundreds of hours of heavy music. \m/
For more details, check out SystemHouse33's official website – www.systemhouse33.com
You can also follow the band on Facebook – www.facebook.com/systemhouse33 and watch official & live videos on the YouTube channel – www.youtube.com/systemhouse33
Cheers and stay metal!!
– Samron Jude