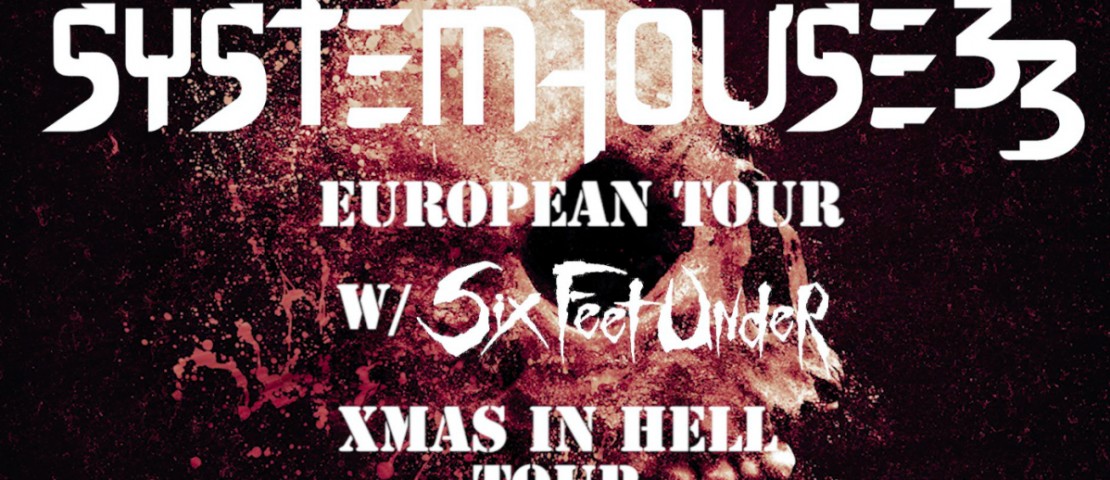 SystemHouse33's first European tour with Six Feet Under
NOVEMBER 18, 2015 by SJ
SamronJude.com: 2015 has been one eventful year indeed! To end it, the icing on the cake is that my  metal band SystemHouse33 will be touring with American heavy metal giants Six Feet Under on their annual Xmas in Hell tour in Germany and Austria from December 3 to December 12, 2015.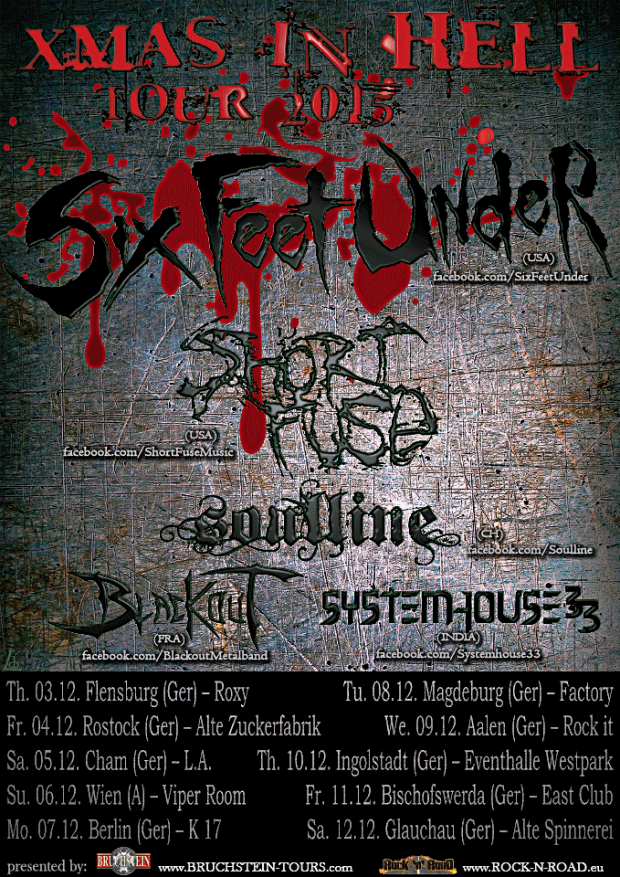 We're so thankful for this opportunity to bring our original music to an international platform and to share the stage with a legendary metal band act like Six Feet Under .
This is a big deal for us – being the first heavy metal band from the small town of Nagpur and still going strong 12 years later despite the roller-coaster ride; we're releasing our latest album "Regression" and going on our first international tour, it's been a lot of hard work and we're thankful for each moment and the support of people around us.
"Regression" is going to have some serious thrash elements, we've recorded it on my Washburn Dime guitars (made as per Dimebag Darrell's specs) so expect some monstrosity and to top it up, the concept of this album is something each one of us faces everyday – the paradox of progress i.e Regression.
And coming to the Xmas in Hell tour, it's going to cover 10 days in Germany and Austria and the other supporting acts are Soul Line and Short Fuse. Looking forward to performing our music live, it's about time!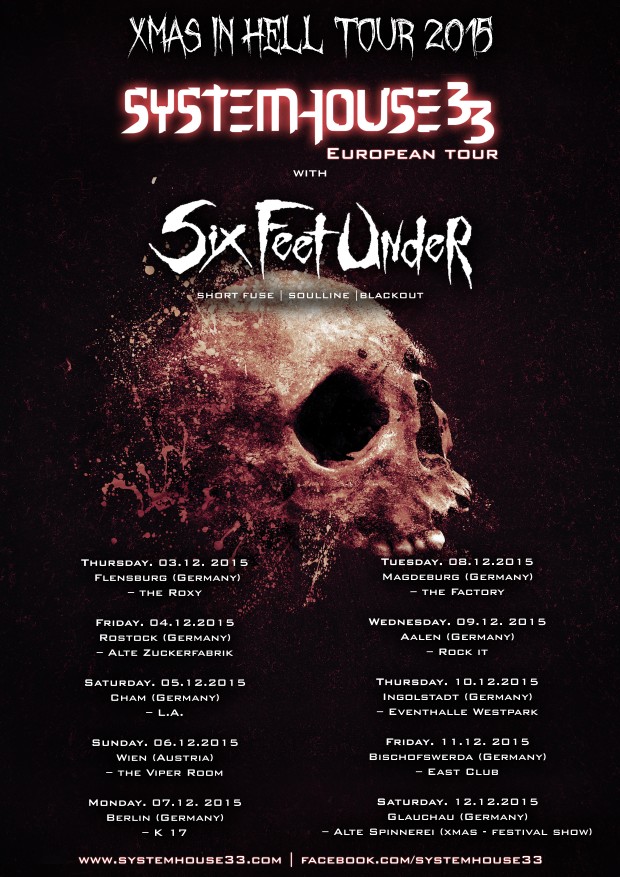 SystemHouse33's Xmas in Hell 2015 European Tour dates:
Th. 03.12. Flensburg (Ger) – Roxy
Fr. 04.12. Rostock (Ger) – Alte Zuckerfabrik
Sa. 05.12. Cham (Ger) – L.A.
Su. 06.12. Wien (A) – Viper Room
Mo. 07.12. Berlin (Ger) – K 17
Tu. 08.12. Magdeburg (Ger) – Factory
We. 09.12. Aalen (Ger) – Rock it
Th. 10.12. Ingolstadt (Ger) – Eventhalle Westpark
Fr. 11.12. Bischofswerda (Ger) – East Club
Sa. 12.12. Glauchau (Ger) – Alte Spinnerei (XMAS – FESTIVAL Show)
Stay updated with Samron Jude